19 small and medium-sized enterprises (SMEs) from 24 countries have been selected for funding in the last round of the Horizon 2020 SME Instrument. HomyHub is proud to be one of the startup to be selected for the grant.
Horizon 2020 "H2020" is a Grant from the EU, providing funding for innovation. Highly competitive startups and companies from all EU and some other extended countries can participate. The grant takes place in two phases and HomyHub has been selected for Phase 1.
An amount of 50.000€ equity free in the "Transport and Smart Cities Mobility" category, proves HomyHub to be real innovative startup in the category. With 2.079 eligible proposals submitted, 119 SME's got selected for the funding and business support services and up to three days of free business coaching.
Being among the 5% selected startup, not only brings out the financial benefit but also a sense of trust for investors who want to place their bet in a successful idea.
The image shows some important statistics about the H2020 grant :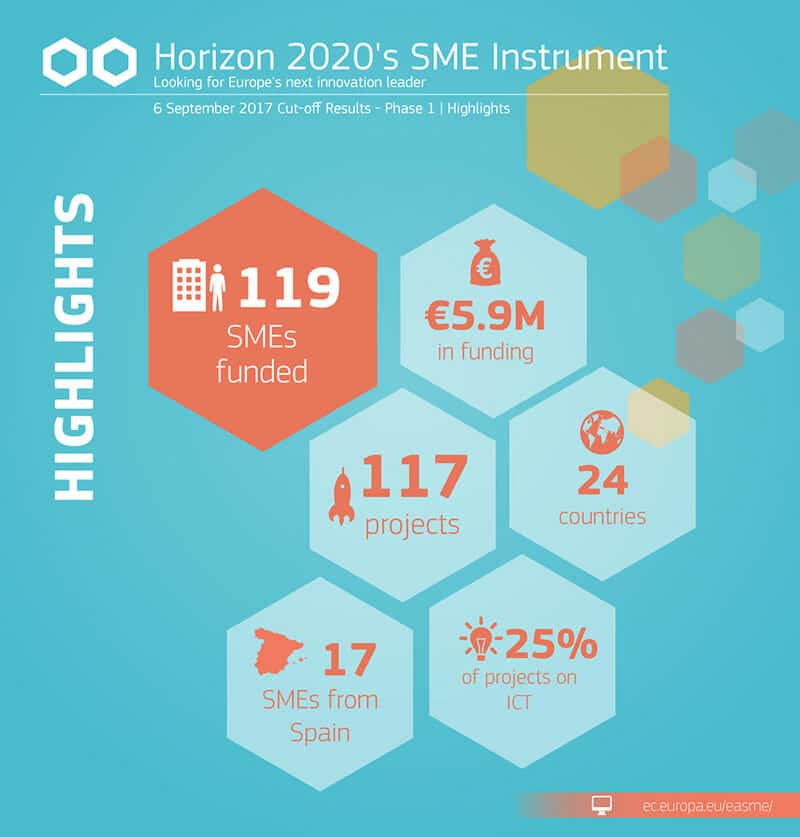 Another milestone to be added in HomyHub's account, and a proof of its success in the sector.