There are more than 9 million garages just in Spain which includes both uni-familiar and multi-familiar homes. Considering the entire European market there are more than 150 million garages. These are some huge numbers for a place in a house or a  building which has been sidelined by innovation. But now HOMYHUB is on a mission to unlock the full potential of your garages. 
We have seen significant development in the smart home sector and IoT. Ranging from home automation which includes smart locks, smart lighting and other smart home devices. Moving from traditional bolt based locks to modern smart locks have been a slow transition. Security is one of the most important concerns among the users and companies. But with the advancement in IOT and its products, companies, and start-ups have been able to overcome this challenge and make simple and much safer products. Mostly in the US where companies like August has been constantly innovating in the smart lock sector. 
For garages, MyQ and GoGogate2  are providing a simple and efficient solution for the US market. With their simple to install device and application, users can open and close the garage from their smartphone. Also allowing users to monitor their garage and share access with other people.
HOMYHUB here in Spain started with a mission to unlock the full potential of your garages. Not only allowing users to easily access their garage door and allow remote free parking. But also creating options for new generations services. HOMYHUB Garage is an easy to install plug and play device and just takes minutes to set up. Once the device is installed in the garage, the application turns your garage into a smart garage. 
With the HOMYHUB application, you can control, monitor and manage access to your garage from anywhere and anytime. The application also allows you to constantly monitor your garage and know when it's been open or closed and by whom. Also now, sharing access to your garage is much easier and safe. All you need is to send a virtual remote and provided temporary or permmanet acces to your agrage.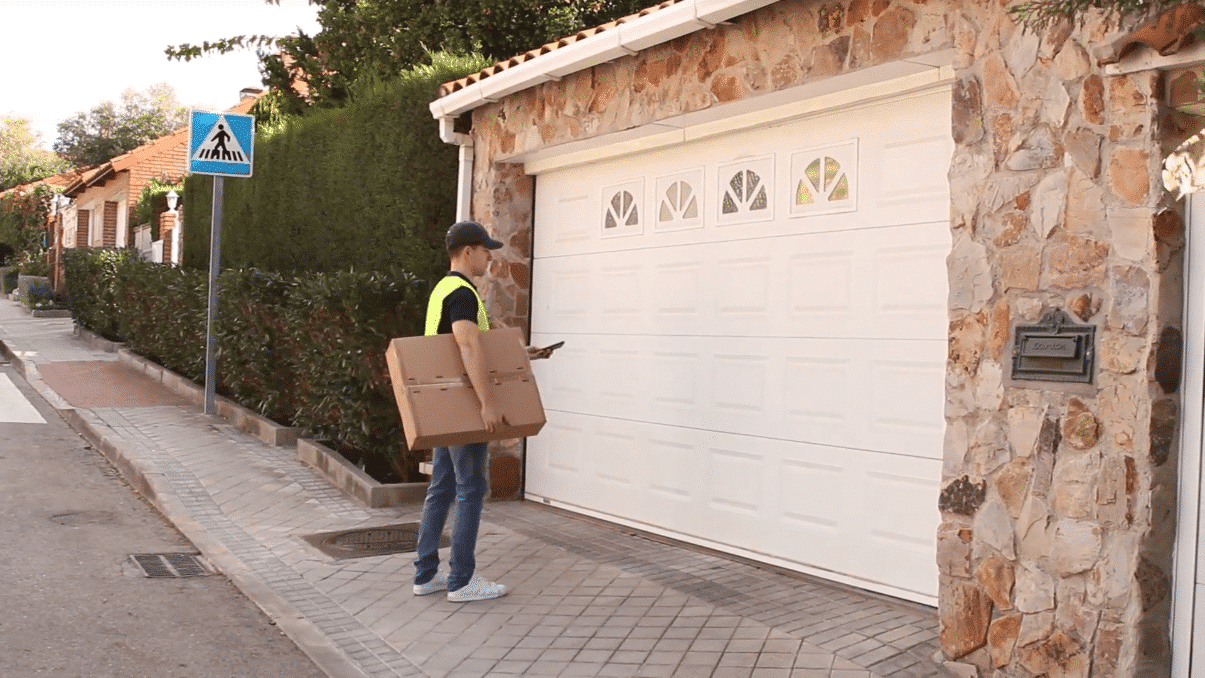 No limiting itself to open the garage door with your phone, HOMYHUB's technology, and the team has been able to unlock opportunities for new generation services. The first and the most important one is "Entrega Segura". By collaborating with Correos, the largest logistics company in Spain, it marks the disruption in the last mile delivery service. HOMYHUB and Correos have developed a system in which the users can get their online orders/packages delivered in their garages. Now, there is no need to be physically present at home to get your packages delivered, rather the delivery guy will have a temporary access to your garage during the time of delivery and you will be notified when the garage is opened and the package is delivered.
This service has already been tested and verified by users and now all set to be launched in Spain. The media and press gave their immense support to this innovative solution and made thousands of people aware of it.  Logistics companies are going to save millions by eliminating the chances of failed deliveries or re-deliveries. 
Another important aspect HOMYHUB arrives is in the connected car sector. Being in one of the most dynamic smart mobility acceleration programs- IMPACT Connected Cars, HOMYHUB's technology will be leveraged by some of the biggest automobile brands like Audi, BMW, Porsche, Seat, etc. With the advancement in the autonomous driving and connected mobility, HOMYHUB's solution can be integrated significantly.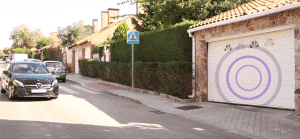 For example, the feature of "Proximity Opening" in the HOMYHUB's device, allows the garage door to open automatically once the vehicle approaches near it.
The technology is simple and directed just towards garages but, it unlocks unlimited possibilities and solution in various sector. From smart mobility to connected cars to smart delivery to smart cities to sharing economy and many more.
With HOMYHUB, garages are no longer just a place to park your cars. Now they are much smarter and opening doors to a much simple, convenient and safe world.